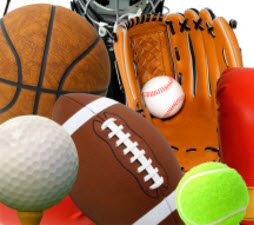 Camps are being held for multiple sports…
Check our Camps page for all the details and the sign up flyer.
Letterman jackets are coming back into style!!
Las Lomas Boosters has made a connection with a local company who can make letterman jackets for our athletes.  Attached is a flyer with all the details.  Click here.
New Stadium Scoreboard – Advertising Opportunity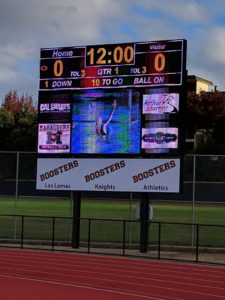 We are excited to begin our Scoreboard Advertising program with a pilot offering of digital advertising.
For a mere $300, advertisers will be featured during all remaining boys/girls soccer games as well as all boys/girls lacrosse games.  Additionally, businesses that participate in this pilot will have first rights to 3 year advertising packages that include static signage, video/digital spots or both.
Interested businesses could complete the following contact form and submit to communications@laslomasboosters.com
Click on image for a larger picture.
Join the Boosters with a Membership for 2016-2017!!!!!
Support our various teams with a Boosters Membership.  This membership revenue plays a huge role in providing vital needed items for our teams, such as a weight room trainer, Cheer clinician, gym and field rentals, equipment such as balls, nets, wrestling mats, swim lanes, etc.  and team stipends.
$65 Individual Membership   $100 Family Membership    $135 Family Convenience   $300 Sword and Shield and  $500 Knights of the Round Table  $1000 Excalibur
All memberships grant access to home (non-NCS) games and $300 and above INCLUDES 2 TICKETS TO ANNUAL AUCTION!!
Las Lomas Boosters board information for 2016-2017
President:                               Dave McCandless
Treasurer:                              Gloriann Sasser
Secretary:                               Jennifer O'Neal-Khaw
Membership:                         Shauna McGlynn
Merchandise:                        Tracey/Chris Thompson
Communications:                Laura Milano
Auction                                  Jenn Johansen
Capital Projects:                  Ron Bossert
Teams Liaison:                    Monica Cox
Camp Director Liaison:    Mary Trent
Athletic Director:                Tim Kruger
Alumni Liaison:                    open – new
Scoreboard Operations:   open – new
Please see the board position descriptions by clicking here:  Board.
Save the date! Las Lomas Boosters Auction: Saturday March 4 2017

About Las Lomas Athletics Boosters Club
Boosters objective: raise funds for all sports teams at Las Lomas to ensure that each and every student athlete has a rewarding high school athletic experience. more…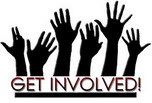 Help Us Out – Join our Boosters Team
Come be a  part of making things happen and join our committee. Looking for all interested parents to help make the auction a success.  Email volunteers@laslomasboosters.com to get involve or simply  show up at our next meeting.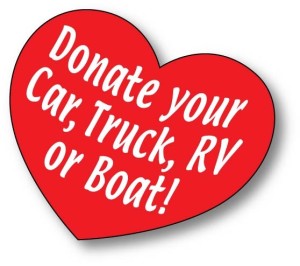 Donate your Car – our Sports Teams Benefit
LLHS Boosters has teamed up with Car Donation Services – when you donate a car, you get a tax deduction!
A great way to contribute! more…
Ask your employer to Match Your Gift
Did you know that when you donate to the Boosters, many employers will match your gift? This is great way to enhance our funding for our teams.
more…
Follow Us
Stay connected with LLHS Boosters on Facebook and Twitter
Boosters Board Monthly Meetings – Time and Location
The Boosters board meets the first Thursday of each month (September through June) during the school year at 7:00 p.m in Room 201, LLHS. All members and prospective members are welcome. For a list of the meeting dates, please see our About Boosters page. For more information please contact our Boosters Board President at president@laslomasboosters.com.
Las Lomas Booster Club, Inc.
C/o Las Lomas High School
1460 South Main Street
Walnut Creek, CA 94596
Phone: (925) 280-3920
IRC 501(c)(3) Organization / Federal Tax ID No: 68-0138116